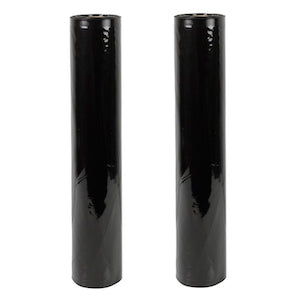 Seal in meats, herbs, seafood, fruits, vegetables, grains, pasta, lentils, cheese, coffee, leftovers and more! NatureVac, with its honeycomb vacuum power technology, blocks out harmful light and optimizes product visibility. This new material is thicker and stronger for ultimate durability. NatureVac Locks out moisture and air, Reduces freezer burn and Seals in freshness. NatureVac rolls are compatible with NatureVac brand sealers and most other brands.
Qty: 2 Rolls per Box
Color: 100% Clear on both sides of the bags (All Clear)

Features:
Keep food fresh up to 5 times longer, saving time and money.
- Lock out moisture and air, sealing in flavor, and eliminating odors.
- Reusable and flexible.
- Convenient and Versatile.