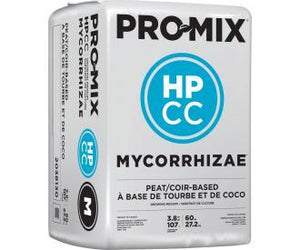 Premier Pro-Mix HP-CC Mycorrhizae 3.8 cu ft
A lightweight, high-porosity peat-based growing mix containing chunk coir for balanced drainage and moisture retention and increased resistance to compaction. With mycorrhizae added.
75% Canadian sphagnum peat moss.
25% perlite.
Mycorrhizae - glomus intraradices, for enhanced nutrient and water uptake, stress resistance and overall root and plant health.