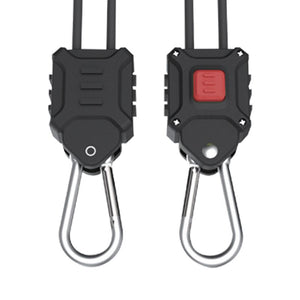 UltraGrow Rope Ratchet 1/8 inch
Easy to use + ergonomic push button release system.
8' braided polypropylene rope.
Metal hardware and caribiner.
Composite ratchet mechanism.
Heat resistant composite housing.
Use to securely hoist your lighting fixtures, reflectors, carbon filters and HVAC equipment.
Supports 150 LBS / 68 KGS Per pair.